Thank you for choosing to learn more about St Patrick's Catholic Primary School Summer Hill.
I believe education is the solution to any question and I'm passionate about learning. Learning to me, is not solely academic: learning applies across the spiritual, physical, social and emotional domains. At St Patrick's, we provide a holistic education to each and every student. It's our privilege to work in partnership with families to develop the thinking, skills and the faith of our children.
Our school is continually adapting to the changing needs of our youth and their world. It's a place where all students can discover who they are and develop the self-confidence to take on new challenges in a caring and nurturing environment, supported by the whole school community.
I feel very privileged to be principal of St Patrick's Catholic Primary School and I invite you to visit to discover the school for yourself.
Jo Flynn
Principal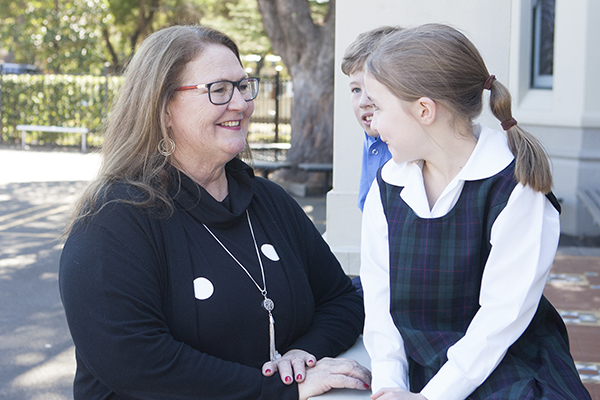 Proudly Part of the Community of Sydney Catholic Schools
Our school is part of a system of over 150 low-fee Catholic schools in the Sydney Archdiocese.
Sydney Catholic Schools are thriving Catholic communities that ignite a love of Christ through excellent teaching and learning to empower students to reach their full potential.