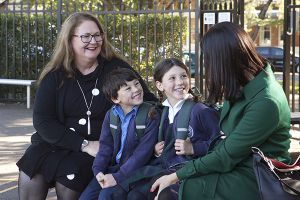 St Patrick's Catholic Primary School Summer Hill holds an open day for prospective students and their parents or carers during Catholic Schools Week in Term 1 each year. This provides a perfect opportunity to learn more about our school and for your child to begin familiarising themselves with their new environment.
For 2020 enrolments, our open day has passed, but we welcome requests for school tours with our principal and members of our student leadership team throughout the year.
Please contact our school office on (02) 9798 7478 for more information or email info@stpsummerhill.catholic.edu.au.